Actor Item Stash X for RPG Maker MV
What does this plugin do?
This plugins will provide a new way to interact with your actors inventory by granting each actor their very own inventory space! You can trade items between your party members, or choose to deposit or withdraw items in the global stash which is accessed in a new menu. All items gained through event commands are added to a temporary stash which lets you decide what to do with an item, all of which can be accessed on the current map.
Temporary Stash
Because each actor now has their own inventory space, when using event commands like "Change Items", "Change Weapons", and "Change Armors" to add items, they will be moved to the temporary item stash instead of the default inventory. Now that items are pushed to the temporary item stash you can then use the plugin commands or script calls and let the player decide what to do with it's items.
Trading
You can now trade between two actors in the same party, it's as simple as viewing the new item scene and selecting trade. Trading items is a good way to lighten the load and organize the way your items are used.
Global Item Stash
A global item stash is now accessible via a brand new scene. This scene will display all items stored in the global stash and provides you a way to deposit and withdraw items. This scene is a way to provide the player with a to move items they don't currently require to a stash that is not accessed through the main menu but through an event.
Selling/Buying
Selling and buying items at shops now allow you to select an actor before
purchasing or selling. This means all items will be stashed into the selected
actor's item stash.
Only small changes have been made, the first thing to take note of is
before purchasing or selling an item you will be asked to select the actor in
which the item should be added to their inventory space. The second is that the
"possession" text drawn in the shop will display how many items out of the max amount
allowed to own.
Equipping
Same as buying or selling, you can only equip an item that the actor owns in their own item stash. Nothing has changed here except for not being able to equip items that are in another actor's inventory space.

Terms of Use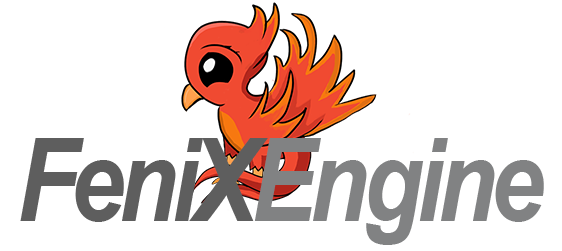 FeniXEngine plugins and tools are MIT licensed and free for use in commercial and non-commercial games.
Reporting Bugs
If you find any bugs or compatibility issues, feel free to fill out this form and let us know about it.

Download
Click download now to get access to the following files:
X_ActorItemStash-beta
90 kB